At Milestone Slideshows, our goal is to give you the slideshow you need, when you need it. That's why we offer a wide range of customization options to make sure your slideshow is just right.
But with so many choices, it can be hard to know where to start. So we've put together this list of FAQs to help you get started on your anniversary slideshow.
How do I add titles and captions?
Adding titles and captions to photos is a great way to make the slideshow more engaging! After you've chosen your photos and uploaded them in our editor, you can add a title, subtitle, and closing title within the slideshow editor. Other captions can also be added - just let your producer know!
How do I scan old photos and what are the best scanning practices?
We recommend using a scanner, or a scanning app on your mobile device, such as Google PhotoScan. You can also use websites such as ScanCafe or DigMyPics. You'll want to be sure to crop and rotate your photos, and remove glare. This can be done in all the apps mentioned above. You can also contact your slideshow producer for more information.
How do I ship original photos to be scanned?
If you're having trouble scanning and uploading your original photos at home or simply don't have time, don't worry! Our dedicated team can scan, upload, and modify your photos for you. Contact your slideshow producer for details.
How do I play the video using a smart TV or projector?
Once you're provided with a digital copy of your video, you can download it to a phone or computer. There you can cast to a smart TV using Google cast or AirPlay. You can also use our GEM USB flash drive preloaded with your slideshow by plugging it directly into your TV.
Can I get customized DVD or flash drive to give as a gift?
Yes! Custom DVDs make wonderful gifts for parents or grandparents. Your slideshow will arrive in professional packaging with photos from your slideshow artistically displayed on the box and DVD disc. The slideshow will loop for continuous play.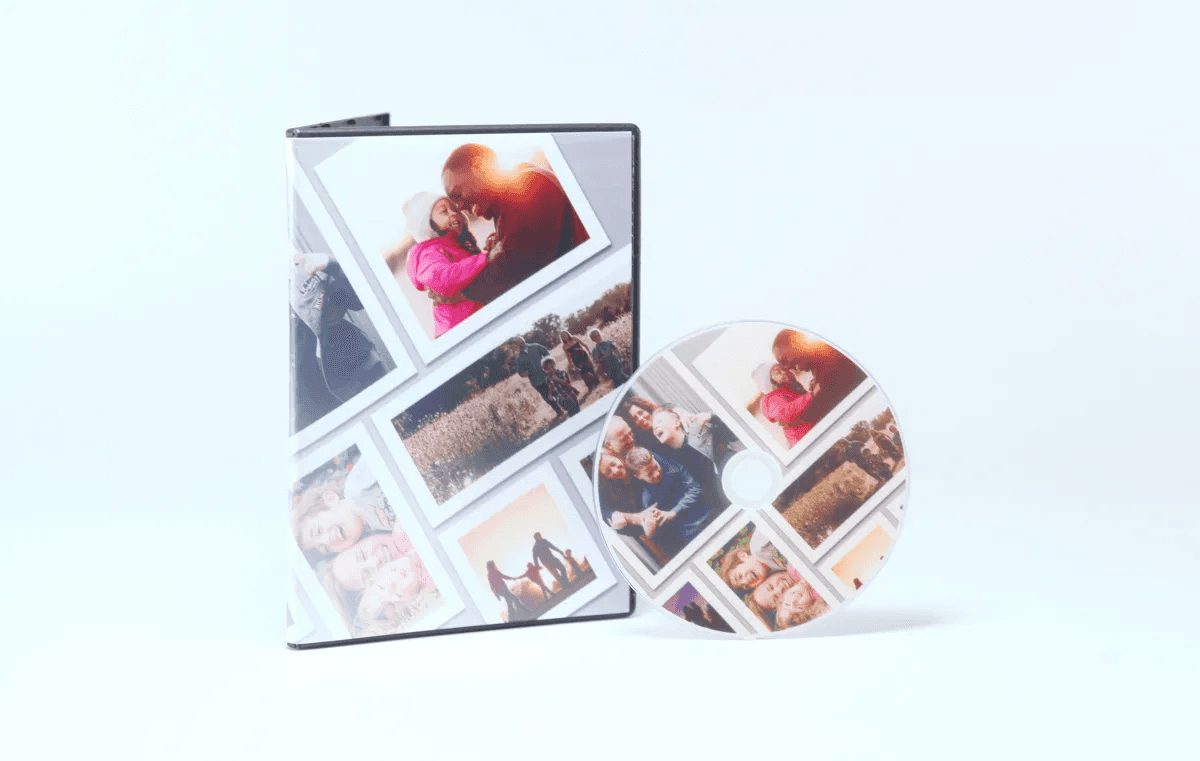 If you're looking for something more durable, you can purchase a flash drive that is waterproof and scratch, dust, and impact resistant as well as magnet and X-ray safe. This is a great option for travel or for archiving your video.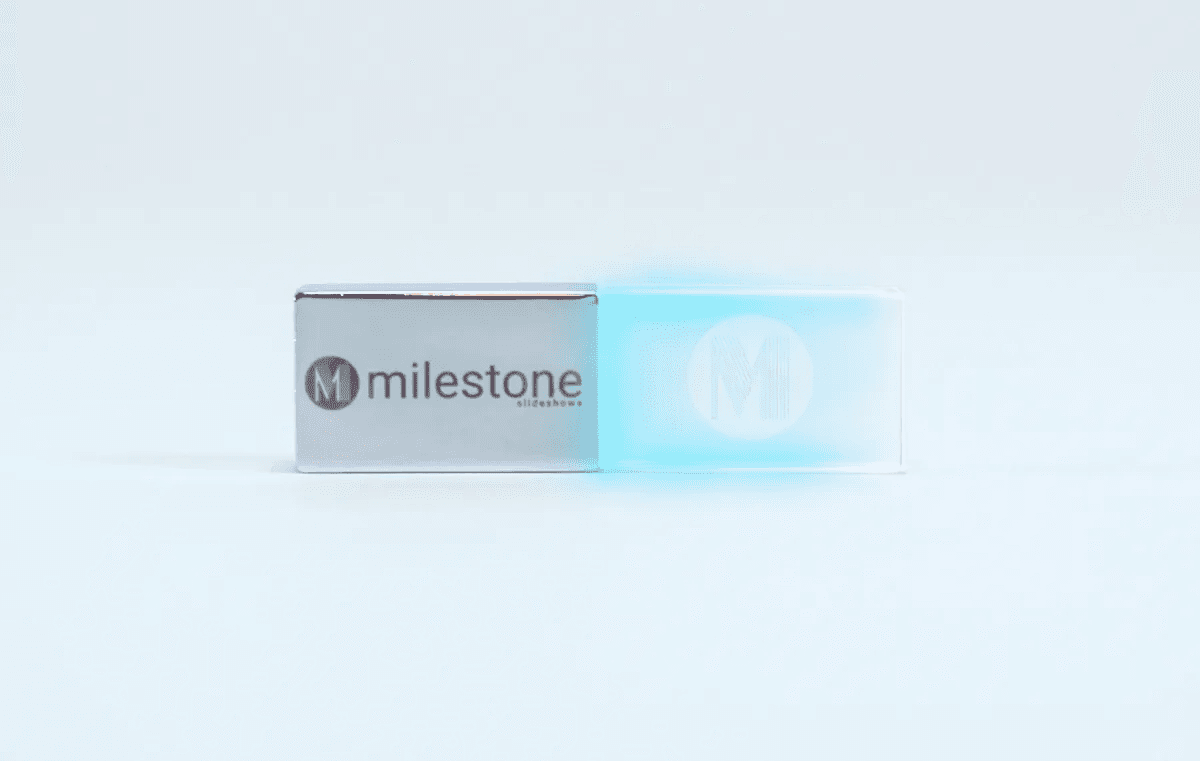 See our pricing page for more information on custom DVDs and flash drives.
Need help?
Our team is here to help you create an anniversary slideshow that will be treasured for years to come. If you have any questions or need assistance, don't hesitate to contact us. We're always happy to help.